It's been about a year since we were all told by WordPress that a a new version of the platform will be rolled out to the public affecting about 75 million websites. Although no date has been provided, some key features have been revealed including Gutenberg; a brand new editor for WordPress 5.0.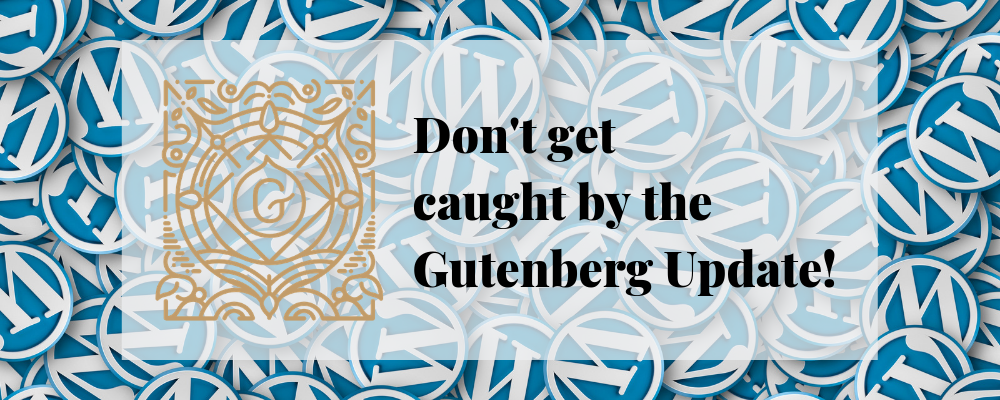 Although the new editor is only one of many new features within WordPress 5.0, it is bound to be a game changer. Much like past interfaces, WordPress 5.0 will not require any programming skills with its drag and drop interface. Ultimately, this will provide users with less update and maintenance costs.
Currently, most WordPress users are using add-on visual composers to provide them with easier web page editing capabilities. The Gutenberg update should allow users to have more design control which ultimately will also save development costs and remove unnecessary licensing annual expenses.
With the roll-out date of WordPress 5.0 being November 19th 2018, it has many website managers and business owners panicking; and rightfully so. Being the first mandatory and automatically implemented update in WordPress's history means that a proactive approach to the update is essential. Website owners will need to switch to the latest version as quick as they can prior to the automatic implementation as all plugins integrated may break due to incompatibility.
The truth can be even harder for eCommerce users as the marriage between WordPress and plugins are more reliable, therefore causing massive potential for site-breaking glitches and bugs.
Creating chaos isn't in WordPress' best interest, which is why the company is taking steps to give site owners time to prepare. As mentioned prior, the new Gutenberg editor is now available on WordPress version 4.9.8, which will give site owners the necessary adaptations and train staff on posting in the Gutenberg system.
Primal Tribe can help and here's how!
With the new update rolling out, Primal Tribe has preemptively prepared a Gutenberg update program for all past and current WordPress clients to sign-up for. Here is what is included in this program:
Copying of your current website onto a development site (adapt offline)

Implement the newest version of WordPress (Gutenberg)

Update all current plugins on your website

Ensure all site breakages are rectified and website is fully functional

Re-launch the newly compliant website in its original environment (if compatible)

No need to panic! With a little assistance, you'll be fearless in no time!

Primal Tribe is an award-winning Digital Marketing Agency and HubSpot Partner based in Edmonton & Vancouver, Canada. With over 18 years of experience spanning numerous industries, our passion is creating custom solutions to help you reach the right audience with the right message. Contact us today to learn more!